congratulations Class of 2019
Class of 2019, there has been so much growth and now it's hard to say goodbye. Remember, Mount Mary will always be your home, no matter where life takes you. Congratulations again and best wishes graduates!
Please share your Commencement updates and photos on any social network using #MountMaryGrad.
Graduation Day is just the beginning. As an alumna of Mount Mary University, you are part of a powerful community.
Stay connected by updating your information!
Student Speaker: Alana Hayes
Alana plans to pursue her passions for fashion styling and event planning. She hopes to style plus-sized women and men, and create her own line of clothing. She plans to pursue a full-time position in visual merchandising and enroll in a master's program in business administration.
Give back, never give up
Graduating scholar reflects on the Caroline challenge
By Amanda Fahrendorf
Each year Mount Mary offers six full-tuition scholarships to students who accept the challenge of living and working in community, while dedicating 1,200 hours to social justice causes. With 1,190 hours down and 10 to go, read what one student says about this life-changing experience.
Amanda Fahrendorf graduates in May with a double major in communication and Spanish. She will spend the summer in Honduras with the Catholic Volunteer Network. Upon her return, Amanda has accepted a full-time communications position at one of her former work sites, the Riverwest Food Pantry. Learn more about the Caroline Scholar program, which is funded in part by the Burke Foundation, at www.mtmary.edu/caroline.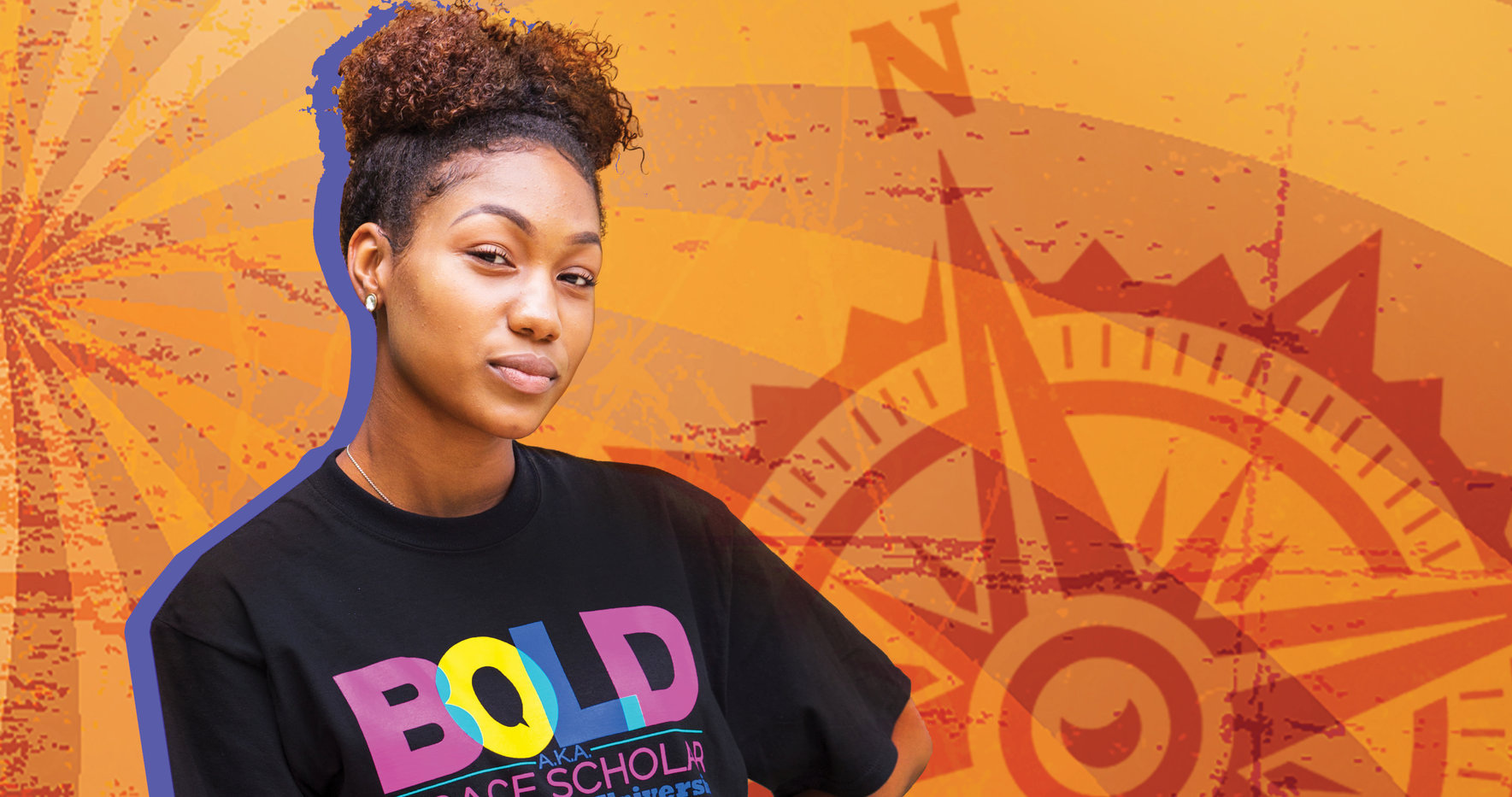 CAMPUS CONNECTION: Women in the Work Force
The Women's Leadership Institute's Voices of Leadership event is about more than bringing a leader to campus to learn from her experiences.
This year, Jessica Shortall's talk on women in the work force created an opportunity for our faculty to enhance the curriculum and explore this topic with students in a way that is relevant to their disciplines.
Designers Take Red Dresses to Heart
For an American Heart Association fashion show in March, Mount Mary fashion students, faculty and alumnae created dresses in support of women's health.
Women-Centered Philosophy
- Students at Mount Mary have the start of a philosophical education with 2 philosophy classes
- 75% of Mount Mary philosophy majors are women of color
- Woman thinkers are often on the syllabus giving an accurate representation of the history of ideas
- The first dean of the college held a Ph.D. in philosophy and also taught philosophy
Read about the Philosophical Association's fireplace dedication in the Journal Sentinel.
MOUNT MARY GRADUATES BOLD WOMEN
10,497 alumnae
74% of grads live in Wisconsin
48% students identify as having diverse backgrounds
20% of students study abroad
12:1 students to faculty ratio
Alumnae Stay Connected
Graduation Day was just the beginning. As an alumna of Mount Mary University, you are part of a powerful community, connected to not only your alma mater, but also a multigenerational network of inspired and empowered women. Stay connected by updating your information. We'll send you campus updates, networking opportunities, and ways to give back.